DOPA Explorer is a web-based tool documenting around 100,000 protected areas of the world, covering more than 95% of the global protected surface. Using the World Database on Protected Areas managed by the UN Environment - World Conservation Monitoring Centre, DOPA Explorer provides further information on protected areas at country, ecoregion and site level in terms of their ecosystems, climate, species, funding and the pressures they are exposed to. By using harmonized global data sets, DOPA Explorer facilitates comparison of protected areas across borders.
Requirements

Optimized for Mozilla Firefox and Google Chrome.

Available Languages

English

Spanish (factsheets only)
eConservation is a web based application providing information on biodiversity conservation projects worldwide in an interactive mapping interface. The tool is mainly designed to understand who is funding what and where in conservation and thus we hope to improve decision-making on biodiversity conservation. eConservation provides end-users with means to search for projects based on their location, funding, objectives, time frame, organizations involved, etc. By documenting information on both past and present projects, we provide further means to assess the long term impact of conservation efforts.
Requirements

eConservation is currently available in beta version

Available Languages

English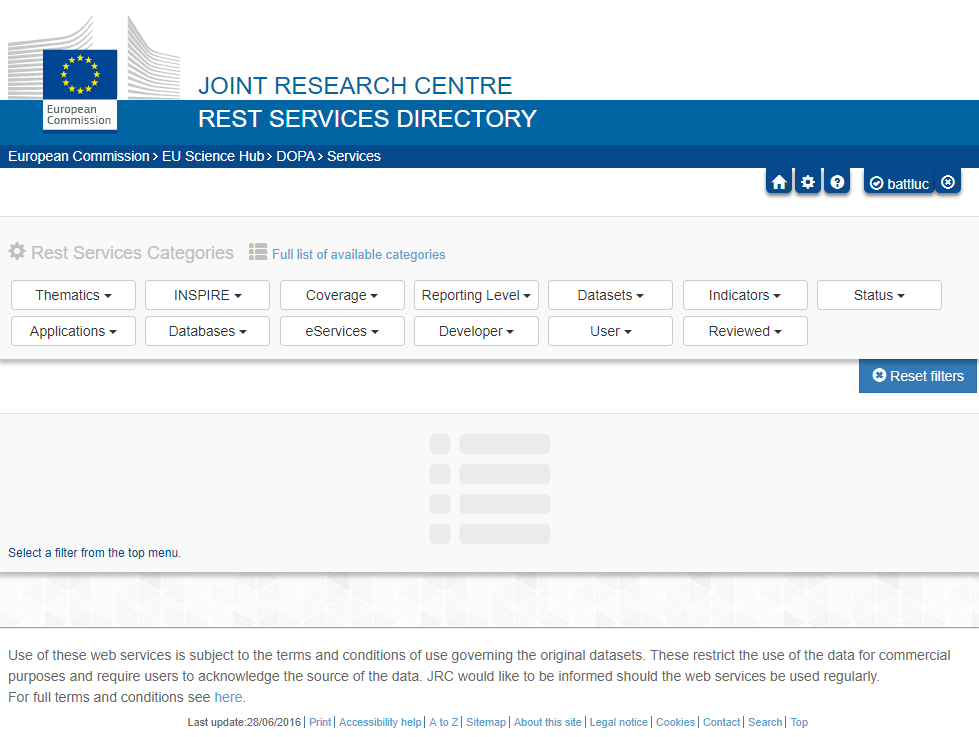 To ensure full transparency and reusability of our work, the DOPA has been developed using open standards for spatial data and using open source programming languages. We have also made a number of our web services accessible to third parties to allow others to directly embed the results of our analyses in their own web applications or simply to query our databases. Our web services are documented using a set of a catalogs which have been customized for external users (e.g. filtering by theme, input dataset, methods) and internal users (e.g. names of services and databases, responsible developers).
Available Languages

English